Water Lily Floating Pool Candles, 5 1/2" Diameter, 12 Per Box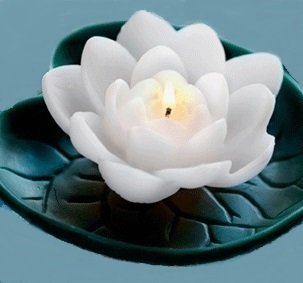 Water Lily Floating Pool Candles, 5 1/2" Diameter, 12 Per Box
Water Lily Floating Pool Candles are large at approximately 5 1/2" diameter x 5 1/2".
Water Lily Floating Candles can be floated in your pool, spa and pond or they can stand alone on a flat surface. The edges of the green lily pad curl up and act like a boat to help resist some wind. The flower comes in 3 colors of white, yellow or pink. The base of the flower is always a dark green and it has a subtle texture. The lily and the lily pad are solid wax and are permanently attached together.
See our 'How to Anchor Candles' page and read how to keep your candles in the area of your pool that you desire.
Burn time approximately 8 hours. Twelve of same color per box. Unscented.
Never Leave A Lit Candle Unattended.
Reviews