Sunflower Floating Candles, 3" Diameter, 12 Per Box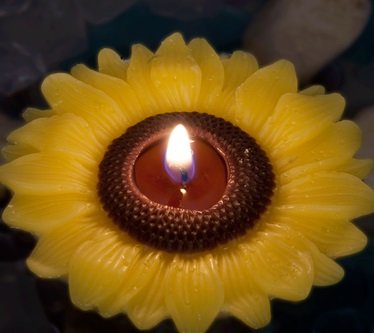 Sunflower Floating Candles, 3" Diameter, 12 Per Box
Sunflower Floating Candles are 3" diameter. They have detailed yellow petals and a brown center that is finely textured. The centers even have a look of seeds. These candles have a very realistic look and will grab your attention. They make great floaters for your table centerpiece. They also make fun place markers for your guests and a thoughtful parting gift.
Burn time is approximately 7 hours and they are unscented.
See our 'How to Anchor Candles' page and read how to keep your candles in the area of your pool that you desire.
Never Leave a Lit Candle Unattended.

Reviews