Snowflake Floating Pool Candles, 5" Tip to Tip, 12 Per Box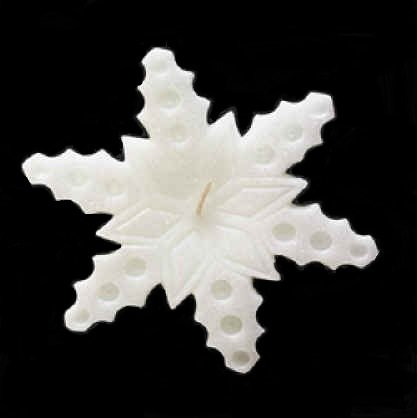 Snowflake Floating Pool Candles, 5" Tip to Tip, 12 Per Box
Large 5" tip to tip Snowflake Floating Pool Candles come 12 per box. Their large size and detail with tiny sparkles on top make them exceptional for holidays. They are pure white with a coating to give them an iridescent look. It looks something like when sunshine glistens on the snow. This seasonal candle was also placed in our Wedding Category because we love to decorate Winter weddings!
Anchor your candles and you can place them in your pool where you want them. It's easy to do. See our 'How to Anchor Candles' page.
Burn time is approximately 7 hours. White only. Unscented.
Never Leave A Lit Candle Unattended.
Reviews