Hibiscus Floating Pool Candles, 5" Diameter, 6 Per Box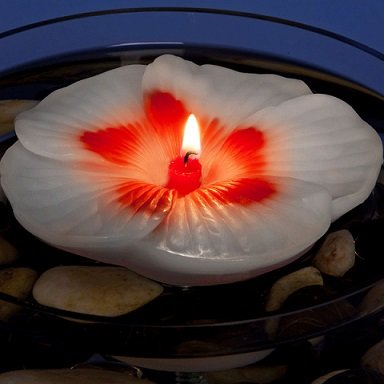 Hibiscus Floating Pool Candles, 5" Diameter, 6 Per Box
Hibiscus Floating Candles are large floating candles that make a statement. Each are 5" diameter and can make a beautiful bouquet in your pool. The petals are white and the centers are either red, cool water blue or purple and are tinted with colored wax throughout, not painted on. This special quality gives the Hibiscus Candles a natural look with longer lasting beauty. They welcome your guests and give an awesome atmosphere.
Burning time is about 15 hours. They are unscented and come 6 per color per box.
See our 'How to Anchor Candles' page and read how to keep your candles in the area of your pool that you desire.
Never Leave a Lit Candle Unattended.
Reviews